Top position battles at Chicago Bears OTAs: How long before Tyrique Stevenson earns a starting spot?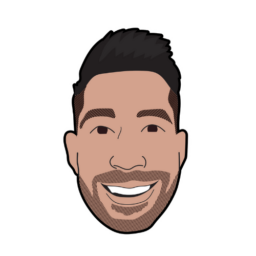 The Chicago Bears returned to Halas Hall on Monday and held their first OTA practice.
Veterans, rookies and undrafted players are starting to develop the chemistry among each other in Phase 2 of the offseason program.
Tuesday's practice will be open to media, giving reporters the first glimpse of this new-look team.
With all the new additions, there will be plenty of position battles throughout the entire roster. Here are some of the biggest battles to keep an eye on in OTAs.
Cornerback
Bears general manager Ryan Poles traded up to select Miami cornerback Tyrique Stevenson. Opposite of Jaylon Johnson at the No. 2 outside corner spot is Kindle Vildor and Jaylon Jones.
Stevenson definitely has an opportunity to earn himself a starting role on the Bears' defense. Can he win that job in OTAs? Probably not. Stevenson will be adjusting to new terminology, the speed of the game and will most likely get his reps behind Vildor and possibly Jones in the beginning.
Still, Stevenson can impress the coaching staff with his ability to run stride for stride with receivers, how he retains all the new information being thrown at him and when he gets his chances to create turnovers.
Vildor won't simply hand over his starting position to Stevenson, as the former fifth-round pick out of Georgia Southern shouldn't. But out of all the position battles that will happen from now until the preseason is over, this is the one that seems like it will inevitably be the rookie's spot by the time Week 1 of the regular season begins.
Running Back
With David Montgomery now in Detroit, the starting running back job would've likely gone to Khalil Herbert. But the Bears actively added to the position after Montgomery's departure.
It started with signing D'Onta Foreman and then Travis Homer in free agency. Then in the draft, the Bears selected Texas running back Roschon Johnson in the fourth round.
Herbert may have a slight edge above Foreman and Johnson right now, since he has a year of experience in Luke Getsy's offense, but that advantage may be short lived.
Foreman is an experienced running back whose playing style fits in this Bears wide-zone scheme. And Johnson's physicality combined with his willingness to pass block make him a player that is only being held back by not knowing the playbook.
Right now, the race to become RB1 is between Herbert and Foreman (even though they easily could share the workload), but this will be an interesting position to revisit at the half way point of the regular season.
Wide Receiver
The Bears have a crowded wide receiver room. That's weird to say especially since Justin Fields looked long and wide for someone to step up and make a play for him a season ago.
Adding DJ Moore as the No. 1 receiver pushes everyone else on the roster down, and that's where the position battle gets interesting.
When the Bears line up in 11 personnel (one running back, one tight end and three receivers), Moore, Darnell Mooney and Chase Claypool will be the pass catchers on the field. Unless the Bears are in obvious passing situations and are down in a game, there won't be as much four and five wide receiver sets.
And right now, that leave Equanimeous St. Brown, Dante Pettis, Velus Jones and Tyler Scott all competing to see the field. A receiver's blocking ability will definitely help with playing time, and Brown showed some good blocking last season.
Special teams will also be another critical factor. Pettis, Jones and Scott all have experience on the third phase. All three players also have the ability to stretch the field vertically.
Jones may be slightly ahead, but each of the three players will have to consistently stack practices in OTAs and training camp and throughout the preseason to earn playing time on offense.
Linebacker
The first two free-agent signings the Bears made were to address the linebacker position. Now, coach Matt Eberflus and defensive coordinator Alan Williams have their WILL linebacker in T.J. Edwards and MIKE linebacker in Tremaine Edmunds.
Unfortunately, that made rookie undrafted linebacker Jack Sanborn the odd man out. Just like last season, he will have to compete to see playing time, but this time at the SAM position.
The Bears also drafted Oregon linebacker Noah Sewell with the 148th overall pick in the fifth round. The 6-foot-1, 246-pound linebacker will be Sanborn's main competition when the Bears elect to go to their base 4-3 defense.
Based on the Bears' 2023 Draft class, it was clear Poles was looking for athletic players, and Sewell fits that type.
Sanborn, on the other hand, isn't quite as athletic as Sewell. But Sanborn showed last season that he is plenty capable of producing at the linebacker position, which will make it a tough battle for Sewell to take the spot.
Defensive Line
The interior defensive line and the edge rushers are in completely different situations. On the interior, Justin Jones will be competing with Day 2 rookies Gervon Dexter Sr. and Zacch Pickens.
Pickens played more of the 3-tech, Jones' position, during rookie minicamp, but Dexter also can play the position. Now that he is no longer playing in Florida's two-gap system, his burst and power should translate more in the Bears' defense.
Williams said Jones will be the starting 3-tech, but there will be a good rotation between all three players plus Andrew Billings at the interior line spots.
As for the edge rusher position, DeMarcus Walker was the big addition for a defense that finished last in sacks in 2022. The Bears also added Rasheem Green.
According to Pro Football Focus, Walker played the most snaps for the Titans (104 of 424 D-line snap) at left end — the position Trevis Gipson primarily lined up at last season. However, Walker did show some versatility, lining up all over the Titans' defensive front in 2022.
Dominique Robinson shouldn't be sitting comfortably on the right edge by any means. He started off hot with his 1.5 sacks in Week 1 against the 49ers and then failed to register a sack the rest of the season.
Just like the interior, the edge rushers should have a rotation, but the two most consistent players will see the most playing time.
Also can't rule out the possibility of Poles adding another veteran to add more competition for the group.
Get Chicago's Best Sports Content In Your Inbox!
Become a smarter Chicago sports fan with the latest game recaps, analysis and exclusive content from CHGO's writers and podcasters!
Just drop your email below!