Instant Reactions: Justin Fields and DJ Moore end Bears' losing streak with 40-point outburst in Washington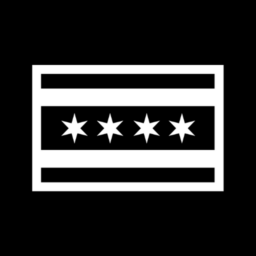 The longest losing streak in Chicago Bears history is over.
Matt Eberflus' team made it look easy in the first half and difficult in the second. But in the end, Justin Fields and DJ Moore finally did what Ryan Poles envisioned when he traded the No. 1 pick for the No. 1 wide receiver last spring.
Fields threw eight passes to DJ Moore for 230 of his 282 passing yards and connected for three touchdowns at FedEx Field.
The end result: A 40-20 Chicago Bears victory and the end of a 14-game losing streak.
Everyone enjoy this one.
Adam Hoge
Good for Justin Fields. Seriously. He wasn't perfect, but he was more than good enough to build on last week's performance. And get this… he technically leads the NFL in touchdown passes (granted, only two quarterbacks have played five games so far).  Both Fields and Kirk Cousins have 11 passing touchdowns. DJ Moore was unbelievable. The Bears have a real No. 1 wide receiver — finally. I'll give them a little bit of a pass for the somewhat sloppy second half. It's not easy icing the game without a running back. As for the defense? Well, Bears fans are going to have to continue to hang onto their butts the rest of the season.
Will DeWitt
Good for the Bears! You know this team feels a tremendous weight lifted from their shoulders — and honestly I do too getting to watch that. DJ Moore looks like the best wide receiver in Bears history with that outrageous outing. Credit to Chicago for starting fast and hanging in there down the stretch with Washington fighting back and the rash of injuries. All of this on a short week, too!
Nicholas Moreano
It finally happened. The Chicago Bears won a football game. The drought ends at 14. It's finally over. Justin Fields built off his productive day against Denver and threw for 282 yards and four touchdowns against the Commanders. DJ Moore had 230 yards, three touchdowns on eight receptions. The Bears do need to figure out why the first half and second half are polar opposites of each other, though. The Bears in the first half put up 27 points and held the Commanders to just three. In the second half, the Bears scored 10 and gave up 17 points. But the Bears can work on those corrections and have extra time to do so after a much-needed victory.
Mark Carman
That is back-to-back games that the Bears offense has looked like an NFL offense. Still need to work on that second half, getting tight thing but we have progress for the quarterback and the coaching staff. Reminder, it a longggg NFL season and the Bears have a lot of winnable games on their schedule.
Greg Braggs Jr.
The Chicago Bears did tonight what they've always been capable of. The offense displayed the last two weeks is what they've always been capable of. Why did it take so long for the coaches and players to execute that? There are plenty of reasons. Lack of adjustments to start the year. No emphasis on preseason reps. Injuries. Whatever it is, put it in the past. You have winnable games going forward. Win them. You have a Quarterback who looks to be unlocked. Keep unleashing him! You have a WR that is a true #1. Throw it to him! The Bears are playing football now. Rip off the rearview mirror in your car and never look back. Feels good to win one. Keep winning more. Bear Down.
Kevin Kaduk
Really wish the Bears could've held on against the Broncos because 2-3 wouldn't look so bad, but that's gotta be water under the bridge. There's still 12 games to go and the Bears must get to work figuring out how to keep their offense firing at the level they saw in the first half.
Get Chicago's Best Sports Content In Your Inbox!
Become a smarter Chicago sports fan with the latest game recaps, analysis and exclusive content from CHGO's writers and podcasters!
Just drop your email below!