Instant Reactions: Chicago Bears fried by Justin Herbert and the Los Angeles Chargers on Sunday Night Football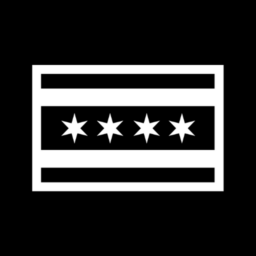 No, the Chicago Bears can't win two games in a row.
Nor does it even seem they can come close. One week after managing a win over the Las Vegas Raiders at home, Matt Eberflus' squad went on the road and were promptly stomped by a Los Angeles Chargers team in desperate need of a win.
The end result for the Bears was a 30-13 loss that dropped their record to 2-6.
The Chargers offense turned the Bears defense into the smallest of speed bumps, scoring the first five times it had the ball. Justin Herbert was 31-of-40 for 298 yards and three touchdowns.
Tyson Bagent and the offense, meanwhile, struggled to stay on the field when they had the ball. Bagent finished his second start going 25 for 37 for 252 yards and two interceptions.
Next up for the Bears is a trip to New Orleans next Sunday. The Saints are 4-4 after a 38-27 win over Indianapolis in Week 8.
Here are our thoughts from Sunday's game …
Adam Hoge
Put the Bagent-Fields debate aside. If Matt Eberflus wants to keep his job, his defense can't come out looking awful on national television. You don't get to play Brian Hoyer every week. Zero pass rush, terrible tackling and undisciplined penalties. The Bears allowed points on the Chargers' first five possessions. Since he became head coach, Eberflus' wins have come against Trey Lance, Davis Mills, Mac Jones, Sam Howell and Brian Hoyer. Not exactly inspiring.
Nicholas Moreano
Under the lights on Sunday Night Football, the Bears were embarrassed inside SoFi Stadium. The defense allowed Justin Herbert to complete his first 15 passes and missed plenty of tackles as the Chargers kept extending their lead. Tyson Bagent and the offense had one touchdown scoring drive when it mattered and then a handful of penalties, poorly executed plays and overall dysfunction. Bears showed a national audience why they're still one of the worst teams in the NFL.
Mark Carman
Outclassed. The improving defense regressed miserably when trying to stop a premier QB. Tyson Bagent threw a bomb to Darnell Mooney that had Bears fans excited and then threw an interception that had them calling for Justin Fields, Caleb Williams or Sid Luckman. Hopefully some Bears fans turned in early to get ready for the work week.
Greg Braggs Jr.
A perfect storm came down on the feel-good underdog story Tyson Bagent on Sunday night. Darnell Mooney is ruled down on the first play of the game when it could've easily become a scoring drive had the refs not incorrectly called it down by contact. The Bears needed an early lead to try to slow the game down and play ball control/time of possession. The defense couldn't stop a nosebleed putting the offense in a spot to keep up in a shootout. Bagent got exposed for the rookie QB he is by throwing a few ill-advised throws, one that led to an ugly interception in the first half while the game was still technically in the balance. All in all, the defense hasn't beaten a quarterback the caliber of Herbert in the Matt Eberflus Era and the lack of pass rush continues to be the glaring reason why. The next question is, will Justin Fields return to action next week and when/if he does can he do enough for the Bears to not select a QB with one of their two first-round picks.
Kevin Kaduk
The loss isn't an unexpected one, but it sure would've been nice to see the Bears put up more of a fight. The defense's chances were never going to be great with Elijah Hicks and Duron Harmon, but the secondary's health still doesn't excuse the litany of penalties or third-down conversions that haunted them all night. Tyson Bagent was mostly fine, but we're still a long way from knowing what his NFL future holds.
Get Chicago's Best Sports Content In Your Inbox!
Become a smarter Chicago sports fan with the latest game recaps, analysis and exclusive content from CHGO's writers and podcasters!
Just drop your email below!