Hoge's Bears Things: Remaining questions after the initial release of the Chicago Bears' 53-man roster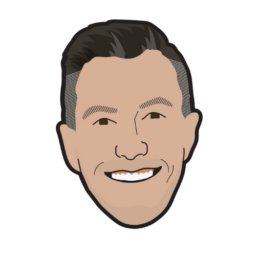 Good morning!
And welcome to a free edition of my Bears Things newsletter. These usually arrive in the inboxes of CHGO Diehards regularly, but with our special Diehard sale ending today, we're making this one free to everyone.
If you'd like to get more of these emails this season, you'll want to sign up to become a Diehard immediately. Today is the last day of our special $60 sale. If you wait until tomorrow, the price goes back to its regular position at $79.99
All CHGO Diehards receive …

• A free t-shirt upon signup and every year after renewal
• A 20 percent discount off CHGO merch and events (including our Bears tailgates)
• Exclusive Diehards-only newsletters like this one
• Invites to our Happy Hour Zooms where you can hang out with the CHGO Bears staff virtually (We'll be having one next Tuesday).
• Access to our Discord Lounge where you can talk Bears news with other Diehard fans at any hour of the day
• Much, much more!

If you've been on the fence about signing up, this sale is the perfect reason to jump in.

Ok, onto the newsletter …
The Bears' initial 53-man roster dropped Tuesday afternoon, but it figures to change in the next few hours. The first round of waiver claims will be finalized by 11 a.m. CT today and practice squads will be established by 1 p.m. CT. 
With that in mind, let's take a look at some lingering questions:
Will the Bears add another veteran quarterback? As it stands now, the Bears appear to be headed into the season with Justin Fields as the starter, undrafted rookie Tyson Bagent as the backup and veteran Nathan Peterman on the practice squad. But Peterman doesn't exactly give you a realistic shot to win if Fields misses a start, so the Bears must figure out if they trust Bagent to play if needed.
On Tuesday, Eberflus seemed to endorse the idea of adding another veteran, but options are limited. Colt McCoy? Carson Wentz? Frankly, Bagent is probably better already.
Who goes on injured reserved? With the Bears keeping 10 offensive linemen after the trade for Dan Feeney, it seems likely that Teven Jenkins lands on IR Wednesday. That would mean he misses the first four games of the season. On the contrary, the Bears only keeping five linebackers suggests that Noah Sewell might be healthy enough to avoid IR. He was injured in Saturday's preseason finale.
Did the Bears make a mistake by cutting Trevis Gipson? We knew a hard cut was going to be made on the defensive line and Gipson ended up as the odd man out. My understanding is that Gipson never requested a trade, but the Bears gave his camp permission to seek one because they were prepared to move on. Gipson still has talent and could land in a favorable position elsewhere. It will be interesting to see if he is claimed on waivers.
Who ends up on the practice squad? Linebacker Micah Baskerville is the only player the Bears might be sweating over clearing waivers. Defensive lineman D'Anthony Jones is another player who might garner some interest elsewhere. Remember, players don't have to sign to the Bears' practice squad if they clear waivers. They can sign with another team's practice squad, but of course, that means starting over with a new coaching staff and scheme.
Players like tight end Stephen Carlson, safety Bralen Trahan, safety Kendall Williamson, cornerback Greg Stroman and wide receiver Nsimba Webster are among the players to expect back on the team's practice squad. 
Will the Bears use their No. 1 waiver order priority? You'd imagine the Bears claim at least one player off waivers. Last year, they claimed six, although their roster was in a much different position. GM Ryan Poles has the No. 1 waiver spot for the first three weeks of the season and that is an asset worth using. But remember, claiming a player means cutting another on the 53-man roster. 
Up Next: While the Bears sort out the back end of their roster, the team will practice at Noon CT today. General manager Ryan Poles and assistant general manager Ian Cunningham will then hold a press conference at 2 p.m. CT to discuss the roster. We'll have you covered with a full recap of the day's events on The CHGO Bears Podcast at 4 p.m. CT.!
Don't forget to become a Diehard!
Watch yesterday's show on YouTube
Get Chicago's Best Sports Content In Your Inbox!
Become a smarter Chicago sports fan with the latest game recaps, analysis and exclusive content from CHGO's writers and podcasters!
Just drop your email below!