Delmetrics: The Chicago Cubs celebrate their World Series anniversary, just before entering a most important offseason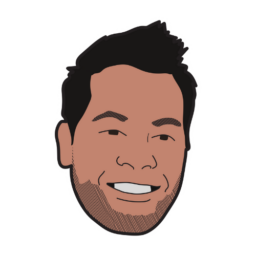 Happy 2016 Chicago Cubs World Series anniversary to all who celebrate. If you're reading this, you likely celebrate. No matter how much longer we wait until the next Cubs' World Series championship, this day, November 2, will always be special. We all remember where we were, who was with us, and how we felt when Kris Bryant made that wet throw across the diamond to Anthony Rizzo in Cleveland to conclude Game 7.
It was one of the happiest days of my life.
I've noted on the CHGO Cubs Podcast this month how this year's postseason only emphasizes how special the 2016 Cubs really were. While division winners like the Braves, Orioles, Dodgers, and Brewers were eliminated early this October, the 2016 Cubs were the best team in baseball the entire regular season before they eventually went on to break the 108 year curse. That group was a special one.
It's hard to believe it's been seven years, but also a cruel reality when you consider the frustration the Cubs have given fans since the end of the 2018 season. From the lack of supplementing the roster to extend what many refer to as 'the golden era', to the end of 'The Core' at the 2021 trade deadline selloff, to the beginning of the second rebuild in 10 years, to the September collapse this season, it's no hot take to say Cubs fans deserve better. Since winning Game 7 in Cleveland, the Cubs have won four playoff games. All of those came in 2017 en route to their third consecutive NLCS appearance.
Not much has happened since then except for two playoff appearances in 2018 and 2020 that led to a grand total of zero wins. That's not acceptable considering the Cubs consistently rank near the top in most expensive baseball experiences in MLB.

But that rant is for another day.
Despite the collapse at the end of this season, the Cubs did take positive steps forward though.
The prized offseason free agent signing of Dansby Swanson was everything they signed him for. Swanson led the majors with 20 Outs Above Average while leading all shortstops with 18 defensive runs saved. He finished his first year with the Cubs with a 4.9 fWAR, which was higher than any shortstop from last offseason's free agent shortstop class that includes Trea Turner, Xander Bogaerts and Carlos Correa. Swanson was one half of arguably the best defensive middle infield in baseball with Nico Hoerner.
The Cody Bellinger Revenge Tour was no joke, either. The change of scenery for Bellinger was exactly what he needed. He was easily the Cubs best position player and now looks to end 2023 with a huge payday this winter. His .307/.356/.525 slashline, 134 wRC+, 4.1 fWAR, and .881 OPS were all his highest since the 2019 season when he won the NL MVP.
Justin Steele built on his 2022 campaign by not only becoming a reliable starting pitcher but shoving himself into the NL Cy Young race. Steele solidified himself as the Cubs ace finishing the season with a career-high 173.1 innings pitched with a career-low 3.06 ERA.
There were plenty of other fun individual stories, but these three were the catalysts that helped the Cubs play meaningful games in September for the first time in a full 162 game season since 2019. The Cubs want more than just meaningful games in September and despite exceeding preseason expectations, Jed Hoyer and Tom Ricketts both said at seasons end 2023 was not a success.
This offseason is the time for Hoyer and Ricketts to show that as the Cubs enter what feels like the most important offseason since the winter of 2015. The difference between these two scenarios is momentum. The Cubs entered the offseason post-2015 with plenty of it after their first NLCS appearance since 2003. This offseason comes with nothing close to that after missing the playoffs for the third straight season, or fifth straight not counting the 60-game season in 2020.
Fans could easily look at both teams post-2015 and 2023 and confidently believe the future is bright. The present Cubs have one of the top minor league farm systems in baseball with studs like Pete Crow-Armstrong and Cade Horton to go with a core of really good players in Swanson, Hoerner, Ian Happ, and Seiya Suzuki. Organizationally, the Cubs are as healthy as they were entering the 2015 season.
Others like Yan Gomes, Christopher Morel, Mike Tauchman, and Miguel Amaya figure to play key roles as well. Bellinger has to be the No. 1 priority to re-sign and if not the Cubs have already popped up in trade rumors related to Juan Soto. It's easy to get ahead of ourselves and dream about what this offseason could bring.
The Cubs aren't just a few pieces away from becoming World Series contenders. A lot needs to happen this offseason for those expectations in 2024. If all things trend correctly with their top prospects and if the Cubs become major spenders this winter, however, next season could be a highly anticipated one. It's NL Central champions or bust for me headed into 2024. NLCS aspirations are what I would like to have if the Cubs deliver the type of offseason I hope for.
Do the Cubs see that though? Do they believe that path is possible next season? It's hard to answer considering how the last three seasons have gone. While they've made smart moves, they also haven't made a huge splash. This organization is one of the few left that has yet to hand out a contract for over $200 million. This team lacks superstar talent. This is the offseason to fix that. It's time to act big.
With the Rangers officially winning the 2023 World Series last night, the clock counting down to Spring Training is now ticking. Between now and March, we're going to learn just how serious this organization is about putting a winning product on the field.
My optimistic mindset believes we will be very satisfied with this offseason, but there is a part of me with doubt. This is an offseason to remove any doubt I and many other Cubs fans have in the Cubs front office in building a real World Series contender. Fans don't want any more excuses. They want results. Now is the time to use the resources the Cubs front office and ownership continue to talk to us about.
Get Chicago's Best Sports Content In Your Inbox!
Become a smarter Chicago sports fan with the latest game recaps, analysis and exclusive content from CHGO's writers and podcasters!
Just drop your email below!