Chicago Bears vs. New Orleans Saints predictions: Is first Superdome victory since 1991 in the cards?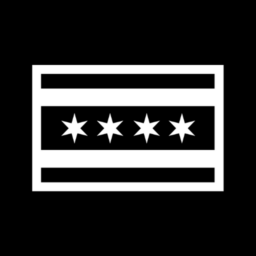 Will Justin Fields play for the Chicago Bears on Sunday?
QB1 returned to practice on Friday afternoon, but is still listed as doubtful so it seems unlikely. That means rookie quarterback Tyson Bagent should get his second straight start on the road, one week after suffering a loss to the Los Angeles Chargers.
The New Orleans Saints are currently 4-4 and tied for the top spot in the NFC South. They're coming off a 38-27 win over Indianapolis that snapped a two-game losing streak.
Here's how we see this one playing out …
Adam Hoge (3-5) — Saints 21, Bears 13
The Saints defense is good and the Bears are beat up. Perhaps the Bears' defense will get Eddie Jackson back this week, but they might lose Tremaine Edmunds because of a knee injury. Jaquan Brisker is also still in the concussion protocol. The Bears can't afford to be playing from behind, especially with Tyson Bagent making another start at quarterback.
Nicholas Moreano (3-5) — Saints 27, Bears 17
The Bears haven't won in the Superdome since 1991. A 20-17 victory over the Saints. It's been a while, and that streak will continue after this Bears-Saints matchup on Sunday. Tyson Bagent will be making his third-consecutive start, and I see the Saints' defense taking advantage of a young quarterback and this Bears offensive line. I think Alvin Kamara makes a big impact in this game with his catching ability, and Derek Carr completes some explosive plays with the deep ball. 
Corey Wootton (3-5) — Saints 28, Bears 17
Bears struggle to get things going offensively. Sweat will make his presence known, but Bears will still struggle opposite him generating pressure. Same story different game .
Will DeWitt (3-5) — Saints 27, Bears 21
Honestly, it's one of those games where on paper it's hard to see the Bears coming away with the win, and they'll probably end up surprising people and make this game much closer than those on the outside expect. If the Bears can break out on the ground, take care of the football and prevent big plays — they definitely have a shot at winning. I just don't have faith they'll put together the complete game needed in order to get it done. But who knows? Perhaps Montez Sweat's arrival will prove to be a difference-maker right out of the gate?
Greg Braggs Jr. (4-4) — Saints 28, Bears 16
Tyson Bagent had a terrific first start of his career. But it coincided with some good fortune including playing at home and against a backup quarterback in Brian Hoyer. Also having a sizeable early lead will always help as well. Last week, he didn't have the same circumstances and it showed. Playing on the road is not easy for any quarterback but especially for a rookie undrafted free agent out of Division II. Playing from behind is also the worst case scenario for a team that can't get into a shootout. And this week it gets even more difficult. A much more hostile environment in New Orleans where communicating at the line of scrimmage is never easy and a much tougher defense with the Saints which will make those windows even tighter for Bagent. I'm definitely curious to see how he bounces back but not confident this is the best environment to do so.
Mark Carman (4-4) — Saints 31, Bears 20
Too banged up against too good of a defense. Bagent magic is kept on ice, 
Kevin Kaduk (3-5) — Saints 24, Bears 15
The Saints are right in the middle of the NFC playoff hunt while the Bears' early lapses have them playing for something less right now. Between their rash of injuries and playing with a rookie QB on the road, it's hard to see them springing a big upset over that tough Saints' defense. The best news for the Bears? Drew Brees retired a few years back.
Jake Flannigan (2-6) — Bears 20, Saints 13
Darnell Mooney caught 19 touchdowns during his time at Tulane. Plan on one more Sunday, as he returns to New Orleans. The arrival of defensive end Montez Sweat takes the unit to another level for the road victory.
Get Chicago's Best Sports Content In Your Inbox!
Become a smarter Chicago sports fan with the latest game recaps, analysis and exclusive content from CHGO's writers and podcasters!
Just drop your email below!