Chicago Bears Grades: Justin Fields has a career game, but fourth quarter leaves marks on entire team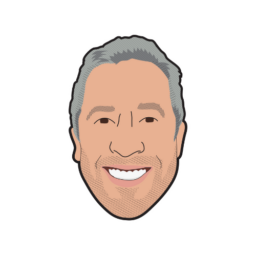 How did that happen? Seriously. Even the most pessimistic Bear fans did not have a collapse of that magnitude on their Sunday dance card.
Yet here we are, 0-4, with one of the worst losses in Bears history to add into the now 14-game losing streak.
On to the grades we trudge.
Quarterback: A-
Justin Fields played his best game as a Bear. Fields lone incompletion in the first half was on a Hail Mary to end the half. Fantastic start. Fields found DJ Moore for eight catches, 131 yards and a touchdown. Fields used his tight ends for 10 more catches. Darnell Mooney reemerged with four more. This is hopefully something for Fields to build on starting in Washington on Thursday night. The minus on the grade comes from the interception on the final drive and the fumble on a bad play call where Fields had no chance. Despite the loss, Fields should sleep much better tonight.
Running Backs: A
Khalil Herbert crossed over the 100-yard threshold for the first time this season with 103. Herbert did it the Herbert way, creatively finding holes when it seemed none were there. Herbert averaged 5.7 yards per carry also his highest total on the year and the same number that he had last year when he led the league in that category.
All told, the Bears gained 171 yards on the ground, which is exactly the balance this offense needs to be successful. Even the end-arounds to Tyler Scott and Velus Jones Jr. worked.
WR/TE: A-
The only reason there is a minus in this category is because of the interception on the Bears' final drive. Cole Kmet said he and Justin had a miscommunication. That is incredibly frustrating because if they complete that pass, who knows how this one would have turned out. Regardless, the ball was spread around nicely and there were finally contributions from parts that were missing, including Robert Tonyan who got his first two receptions as a Bear. Cole Kmet looked like the tight end Ryan Poles wanted when he gave Kmet a four-year extension in training camp. Hopefully the Kmet / Fields connection continues to blossom.
O-Line: B-
Too many penalties again plagued this group. Fields was sacked four times and Darnell Wright admitted that he messed up the 4th and 1 play that ended up costing the Bears the game when Matt Eberflus chose to go for it. Lucas Patrick looked out of sync with his tackles on one snap when both Larry Borom and Wright moved early. Borom has been doing a credible job filling in for Braxton Jones. Nate Davis flashed on one run play showing his physicality. The offensive line could have been better, but was not the reason the Bears lost despite Wright trying to take the blame.
DLine/ LB: D
Dominique Robinson and Zacch Pickens were both credited with 1/2 a sack. That was it for the D-Line getting to Russell Wilson. Elsewhere, Khalil Mack had six sacks today! And Nicholas Morrow had three more! T.J. Edwards and Tremaine Edmunds led the Bears in tackles with eight apiece but we are still waiting for Edmunds to make an impact on the defense to justify Poles siging him to a mega deal. We got to see Demarcus Walker in the backfield getting his first TFL in a minute. This is a recurring problem for the Bears. They simply cannot get any pressure on any quarterback with any consistency.
Secondary: B
Considering Jaylon Johnson, Eddie Jackson and Kyler Gordon were all out this group held its own. No Bronco receiver had more than 3 catches or 52 yards. Jaquan Brisker was all over the field looking like a potential impact player once again. CB Terell Smith could become another 5th round steal for Poles. Tyrique Stevenson played fundamental football, staying in his lane. Even Greg Stroman Jr. came up and made a big hit.
Coaching: F
Matt Eberflus and Luke Getsy continue to struggle mightily. Getsy showed progress giving the offense more balance with Fields having his best game of the season by far. However, the Bears sat on the ball at the end of the first half when they could have tried to add on / go for the kill.
Matt Eberflus might have gotten himself fired for the way he handled the 4th and 1 decision at the 18-yard line. First the Bears tried to draw the Broncos offside, then they burned a timeout, and then they went for it from the shotgun. The last part falls on Getsy.
Eberflus also got the information with Chase Claypool wrong originally saying the Bears gave Claypool the choice to either come to Soldier Field to support his teammates or stay home. The Bears then clarified Eberflus's statement saying Claypool was told not to come to Soldier Field.
Can someone please explain what is going with the Bears organization that should be past these communication breakdowns under Kevin Warren? Eberflus does not look long for the job.
Get Chicago's Best Sports Content In Your Inbox!
Become a smarter Chicago sports fan with the latest game recaps, analysis and exclusive content from CHGO's writers and podcasters!
Just drop your email below!