Chicago Bears vs. Detroit Lions predictions: Can Justin Fields' return help end the NFC North losing streak?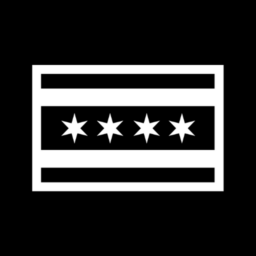 The Chicago Bears haven't beaten the Detroit Lions since November 25, 2021, a Thanksgiving day victory that was helmed by Andy Dalton.
That was also the last time the Bears have beaten a NFC North opponent, so can the return of Justin Fields help end both losing streaks?
We'll find out as the Bears return to action after beating the Carolina Panthers on Thursday Night Football. The game has a few different interesting storylines, including the first game against former Bears running back David Montgomery.

Here's how we see this one shaking out …
Adam Hoge (5-5) — Lions 27, Bears 24
I expect Fields to play pretty well in his return and the Bears to surprise some people. But until they prove they can win in the fourth quarter — Fields included — it would be foolish to pick them to beat the top team in the division on the road.
Nicholas Moreano (5-5) — Bears 27, Lions 24
I'm doing it. The stats and overall directions of both these teams say I shouldn't, but I'm taking the Bears. These last seven games are so important for Justin Fields and his future with the Bears' organization — and it starts with this NFC North matchup in Detroit. The Bears' offense unlocks their deep passing game, and the defense continues its dominance in stopping the run. Bears win their first divisional game since November 25, 2021, which was against the Lions at Ford Field. 
Will DeWitt (5-5) — Lions 28, Bears 21
Finally – a game that means something! It's been awhile since we've had one of those around here. If there was a game between now and the rest of the season that the Bears should be motivated to win, it's this one. Big draft implications on the line. It would be pathetic to lose to the Panthers and hurt the chances of that draft pick becoming the first overall. The Bears need to spread the wealth through the air and stick to their rushing attack this week. Oh, and taking care of the football will help, too! Put some pressure on Bryce Young and force him into a key mistake or two, and the Bears should win this Thursday night matchup.
Corey Wootton (5-5) — Bears 28, Lions 21
The Lions last three games have been inconsistent. The Lions defense has given up a bunch of points while the Bears defense has been stopping the run lately. When you put the pressure on Jared Goff he's been prone to struggle. This stretch of games is essential for Justin Fields' career as a Bear. They mix and match the run with play action to take advantage of this subpar defense. Bears UPSET ALERT!
Greg Braggs Jr. (6-4) — Lions 27, Bears 16
A lot for Justin Fields to overcome in his first game back. It's his first game back in 35 days (5 weeks). He's still presumably dealing with some amount of pain in his thumb. He's on the road. It's in Detroit. I'll be surprised if Fields can push past all that and lead the Bears to their first back to back wins in the Matt Eberflus Era. But it sure would be nice.
Mark Carman (6-4) — Lions 34, Bears 17
Detroit able to run the ball. Fields has moments of brilliance and moments of rust. 
Kevin Kaduk (5-5) — Lions 31, Bears 20
Justin Fields is back, but we're not sure how that thumb is really feeling. I can't feel confident picking the Bears when you combine that with the team's inability to take advantage of byes and minibyes as well as the fact that Matt Eberflus has never won consecutive games while in Chicago. Maybe that will happen in December, but not this weekend.
Jake Flannigan (3-7) — Bears 41, Lions 28
Justin Fields came. Justin Fields saw. Justin Fields conquered. Win No. 4 is the sweetest of the season.
Get Chicago's Best Sports Content In Your Inbox!
Become a smarter Chicago sports fan with the latest game recaps, analysis and exclusive content from CHGO's writers and podcasters!
Just drop your email below!