CHGO White Sox Podcast: Tim Anderson & The Chicago White Sox take the opening series v. the Detroit Tigers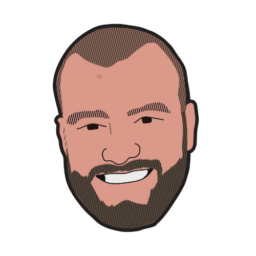 The Chicago White Sox lose on Opening Day to the Detroit Tigers 5-4. Herb Lawrence and Sean Anderson were joined by Vinnie Duber from the Motor City with all the postgame takeaways on the CHGO White Sox Podcast.
TIMESTAMPS

1:54 – Recapping Michael Kopech and the bullpen's day
16:36 – Tim Anderson returns to the Sox
35:48 – Eloy Jiménez and Luis Robert have a close call in the outfield
55:14 – Discussing Lucas Giolito's injury
SUBSCRIBE: https://www.youtube.com/c/CHGOSports
WEBSITE: http://allCHGO.com/
BUY MERCH: http://CHGOLocker.com
FOLLOW ON SOCIAL
Twitter: @CHGO_Sports
Instagram: @CHGO_Sports
Visit https://bit.ly/3sE8RMe or download the PointsBet App, make a deposit and use code "CHGO" to get 2 Risk Free Bets up to $2000, an annual CHGO membership and a free shirt!
Mobile registration in Illinois is here!
Visit: https://stravacraftcoffee.com and use code "CHGO25" to get 25% of your order.
Get Chicago's Best Sports Content In Your Inbox!
Become a smarter Chicago sports fan with the latest game recaps, analysis and exclusive content from CHGO's writers and podcasters!
Just drop your email below!