The CHGO Cubs Podcast is grading Cubs Outfielder and first baseman Cody Bellinger's season on the North Side. Was signing Bellinger the best signing of te Jed Hoyer era to this point? We also grade starting pitcher Jameson Taillon's 2023 season. Was he the most disappointing player for the Cubs in 2023? Join Cody and Corey for the next edition of the CHGO Cubs Podcast.
YouTube Replay Show
Follow The Hosts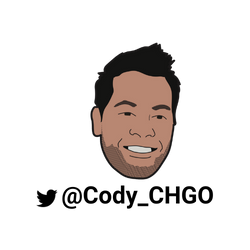 Get Chicago's Best Sports Content In Your Inbox!
Become a smarter Chicago sports fan with the latest game recaps, analysis and exclusive content from CHGO's writers and podcasters!
Just drop your email below!