CHGO Cubs Podcast: DOM Frederic joins the guys to talk Chicago Cubs, Oscar Fights, and Frank Schwindel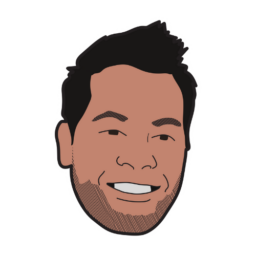 Cody, Luke and Ryan are joined by long time Cubs Twitter personality DOM Frederic (@DOM_Frederic on Twitter) to talk about the Cubs upcoming season. What is does the season outlook for Nick Madrigal look like? What's his place with the Cubs future? Grandpa Stucky could not hold back from letting his thoughts from the Will Smith-Chris Rock saga at the Oscars. We share Marcus Stroman's thoughts and then share the one thing in baseball that drives us nuts. We drove into Willson Contreras contract extensions and the Ricketts family. We finish the show with ranking the top first baseman in the NL Central.
Listen now on Apple, Spotify, or where ever you get your podcasts.
Get Chicago's Best Sports Content In Your Inbox!
Become a smarter Chicago sports fan with the latest game recaps, analysis and exclusive content from CHGO's writers and podcasters!
Just drop your email below!