CHGO Bets Daily Podcast: Can DeMar DeRozan & the Chicago Bulls win outright against the Bucks tonight?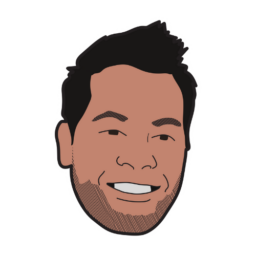 Cody and Sean are back to debate Game 3 of the Bulls/Bucks series. What is the best bet of this series. Cody is riding Giannis rebounds until it does and Sean believes tonight is a Giannis legacy game. Tune in for all their bets. Also, if you haven't heard, CHGO is having a watch party for the game at Third Rail Tavern in the West Loop.
Sign up to come for FREE: https://www.eventbrite.com/e/chgo-bulls-watch-party-game-3-at-third-rail-tavern-tickets-321609902877
SUBSCRIBE: https://www.youtube.com/c/CHGOSports
WEBSITE: http://allCHGO.com/
BUY MERCH: http://CHGOLocker.com
FOLLOW ON SOCIAL:
Twitter: @CHGO_Sports
Instagram: @CHGO_Sports
Visit https://bit.ly/3sE8RMe or download the PointsBet App, make a deposit and use code "CHGO" to get 2 Risk Free Bets up to $2000, an annual CHGO membership and a free shirt!
Mobile registration in Illinois is here!
Visit https://stravacraftcoffee.com and use code "CHGO25" to get 25% of your order.
Get Chicago's Best Sports Content In Your Inbox!
Become a smarter Chicago sports fan with the latest game recaps, analysis and exclusive content from CHGO's writers and podcasters!
Just drop your email below!