This time a year ago was one of the most memorable days of my life. Chicago's 185th birthday was the official launch day of CHGO Sports.
For the last 365 days, all of us at CHGO have been building this company brick by brick (as my friend Greg Braggs would say). Speaking of Braggs, I was reading about his first day at the NFL Combine this week and it reminded me of my first day at CHGO.
Nervous. Terrified. Anxious.
I got through it, just like the rest of our incredible roster of talent did. When I think back to that day, I just remember thinking about the journey. It was truly a dream come true for me.
On Launch Day, I was in the same West Loop building as so many people who had already made their mark in Chicago sports media. Luke Stuckmeyer, Adam Hoge and Herb Lawerence are just a few of the names from the office that day.
I was also in the studio with some people I already knew and met from past podcast related projects that helped me get to this point. Matt Peck and Big Dave Watson were the nicest people I met on a Zoom call during the peak of the pandemic a few years ago. Kevin Kaduk was the second guest I ever had on the podcast I used to do years back. He's the one who hired me.
Then there are others where I had heard the name before but who I wasn't completely familiar with, like Jared Wyllys, Corey Freedman, Jay Zawaski, Mario Tirabassi, Will Gottlieb, Vinnie Duber, Nicholas Moreano and Will DeWitt. Along the way, I've really enjoyed getting to know them.
Then there are the rest of the people who I did not know on Launch Day: Ryan Herrera, Sean Anderson, Joey Spathis, Stephen Nicholas, Greg Boysen, Kacy Standohar, Kyle Williams and Lawrence Benedetto. Over the last year, I've learned how special these people are. Truly.
Along the way we added Braggs, Mark Carman, and Carmen Vitali. Obviously they were huge additions for the CHGO Bears team. Braggs and Carm remind me of watching Step Brothers, it's that funny sometimes seeing them rag on each other. We have a sales team now, which means sometimes you'll find food from Greenridge Farm or Goose Island beer in the fridge.
There's so much I could say about this large group of people, but mostly I will say we are all more like family than co-workers. I think the holiday party proved that in December.
The last year with all the people I just named has been fun despite how bad the teams in this city have been. Let's hope for a better year for Chicago sports in Year 2
CHGO Cubs
Above was the first official episode of the CHGO Cubs Podcast. It was the most rewarding hour of my life.
For years, I had spent countless hours talking about the Cubs for free. That was the first time I was paid to talk about the Cubs.
It's still unreal to me sometimes.
The first episode with Corey, Ryan, Luke and I was the beginning and it has only grown over the last 365 days. If you were to ask me what makes this podcast different at CHGO, I'd say it's that we were just brought together and told to figure it out. None of us knew each other. It was honestly a huge risk made by the content team.
It worked out though. Credit to them — and to us.
As it turns out, we all work well together. The numbers say so. Corey and Brendan Miller hold a huge part in building the audience thanks to the days of Cubs Related. However, it's clear that Luke, Ryan and I bring a different vibe to the show, and I think we as a team (along with Corey and Brendan) bring a bit of everything for every Cubs fan.
It's a special group that I call friends more than co-workers.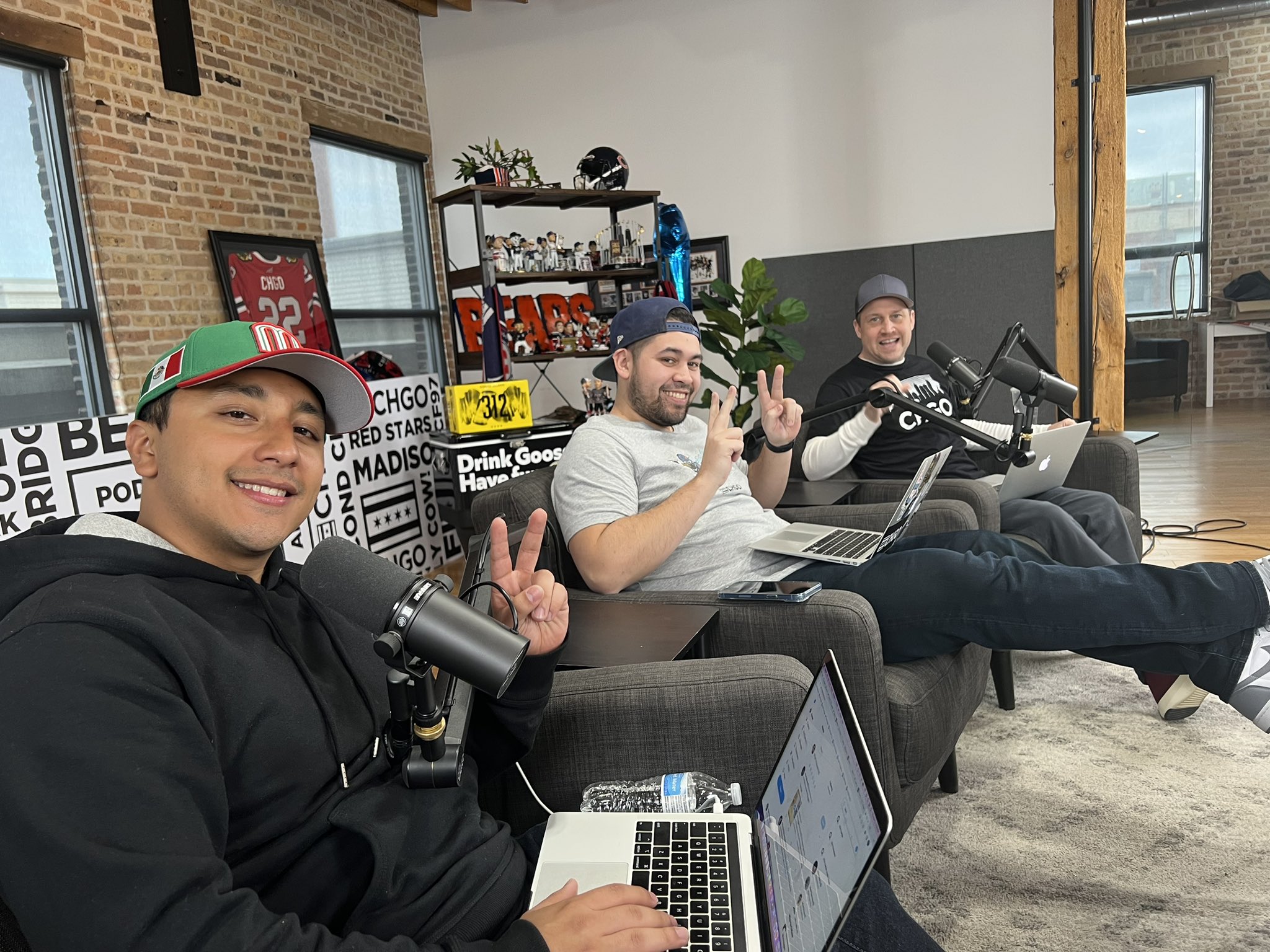 Today is a great day to reflect on the small and large steps this company has taken in Year 1. My favorite part of the last 365 days has been our fan events and watch parties, because I've been able to put a face to the names I see in the YouTube live chat. I can't wait to finally be able to go to a Cubs fan event or watch party this summer.
Year 2 will be even better, especially if the Cubs are in a playoff chase in September. Thanks for joining us along for the ride.
#VibeWithUs